Prawo do obrony
No i stało się. Kolejny szaleniec dokonał masakry z bronią w ręku. Długo nie trzeba było czekać by zewsząd posypała się krytyka na prawo do posiadania broni. Dla krytyków prawa do posiadani broni nie mają znaczenia empiryczne dowody, że tam gdzie broń nie dość, że jest ogólnie dostępna ale dodatkowo jej powszechne posiadanie jest normą, dokonuje się nieporównywalnie mniej przestępstw z bronią w ręku niż w miejscach gdzie prawo zabrania posiadania broni.
Obrona konieczna
Obrona konieczna – okoliczność wyłączająca bezprawność czynu zabronionego. Obrona konieczna jest więc jednym z kontratypów. Dokonanie czynu w sytuacji obrony koniecznej oznacza, że sprawca nie będzie zań ścigany – czyn nie był bowiem bezprawny. Obrona przed bezprawnym zamachem (atakiem) jest prawem gwarantowanym przez obowiązujący w Polsce Kodeks karny z 1997 roku. Prawo to jest natomiast jednym z podstawowych praw podmiotowych człowieka. Konieczność obrony koniecznej oznacza działanie w taki sposób i takimi środkami, jakie są w danej sytuacji niezbędne do odparcia zamachu. Zasada obrony koniecznej sformułowana w Kodeksie karnym nie stawia wymogu, aby dobro zagrożone zamachem przedstawiało większą wartość niż dobro zaatakowane przez broniącego się. Natomiast wartość chronionego dobra powinna mieć wpływ na charakter (środki) podjętej obrony. Im bardziej wartościowe, ważkie jest dobro chronione, tym ostrzejsze środki obrony są dopuszczalne, włącznie z ciężkim naruszeniem ciała lub zabiciem napastnika. Istnieje jednak warunek umiarkowania obrony – nie może wystąpić rażąca dysproporcja między dobrem zaatakowanym zamachem a dobrem napastnika, przeciwko któremu skierowane jest działanie obronne. Prawo do obrony koniecznej jest prawem samoistnym, toteż przysługuje również wówczas, gdy istnieje możliwość uniknięcia zamachu (np. ucieczka, wezwanie policji).
Powyższe sformułowania jasno wskazują, że obywatel ma prawo bronić się przed bezprawnym zamachem. Dodatkowo, w obronie życia, może zastosować najostrzejszy z możliwych środków obrony i zabić napastnika. Można zaryzykować stwierdzenie, że by obronić się przed napastnikiem posługującym się określonym narzędziem ataku , należy zastosować adekwatne środki obrony. Tylko zastosowanie środków współmiernych do zaistniałego zagrożenia, daje nam szanse na jego odparcie. Czy wobec powyższego jest jakiś inny środek obrony przed napastnikiem, który dopuszcza się zamachu z użyciem broni palnej, niż właśnie broń palna? Ktoś może zauważyć, że przecież broń posiadają służby mające nas chronić. Ma rację, co nie zmienia faktu, że by funkcjonariusz mógł interweniować, musi dostać zgłoszenie – informację o konieczności podjęcia interwencji. Dla uzmysłowienia tej sytuacji groteskowa scenka.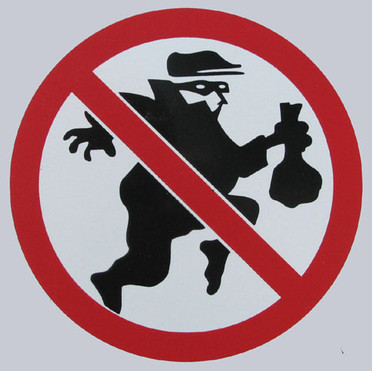 Włamywacz z bronią w ręku, grabi nocą twoje mieszkanie. Budzi Cię hałas jednak nie masz pod ręką telefonu by wezwać pomoc więc siedzisz cicho. Nagle włamywacz z hukiem wpada do sypialni, by splądrować drogą biżuterię. Bez chwili zawahania wymierza w twoją stronę broń i przykre słowa mające Cię dodatkowo zastraszyć. Kierujesz w jego stronę: "Proszę chwilkę poczekać, zejdźmy na dół tam jest telefon. Tylko zadzwonię na policję i może Pan dalej kontynuować".
ABSURD! Jako osoba, w którą został wymierzony zamach polegający na bezprawnym naruszeniu Twojej własności masz prawo się bronić z całą surowością swego postępowania! Jedynym gwarantem skutecznej obrony przed atakiem, jest posiadanie narzędzia obrony co najmniej wyrównującego szanse na "polu walki". Jeśli narzędziem ataku jest nóż, to narzędziem obrony powinien być co najmniej nóż. Jeśli narzędziem ataku jest broń palna, to narzędziem obrony powinna być broń palna.
Możemy prowadzić jałowy spór, jednak z faktami nie sposób polemizować. Poniżej przedstawiam statystykę, która obala hipotezę, że im więcej broni tym większa liczba morderstw.

Pozwolę przytoczyć sobie tłumaczenie wniosków pochodzące z forum libertarianizm.net
"Liczba zgonów powiązanych z bronią palną (na wykresie jako czerwona łamana linia: Number of Firearm-Related Death) obejmuje (za WISQARS; jest to podczepiona pod Amerykańskie Centrum Chorób Zakaźnych internetowa baza urazów oraz centrum raportowania tychże urazów) wszystkie śmiertelne urazy, których przyczyną było użycie broni palnej: morderstwa z premedytacją, zabójstwa niezamierzone, wypadki, samobójstwa oraz tzw. "legalne interwencje" (interwencje policji). Autor zrobił tym samym ukłon w stronę tych, którzy chcieliby podtrzymywać przy życiu hipotezę, jakoby więcej broni oznaczało więcej przemocy. Uwzględnienie w jednym miejscu wszystkich możliwych przypadków śmierci spowodowanych użyciem broni palnej czyni tę analizę jeszcze bardziej bezcenną, gdyż hipoteza zwolenników kontroli broni okazuje się w finale po prostu fałszywa.
Przy okazji warto mieć na uwadze, że nie istnieje żaden dostępny materiał badawczy, który pozwalałby jednoznacznie udowodnić, czy zmniejszenie dostępu do broni zredukowałoby odsetek samobójstw, czy też spowodowało po prostu zmianę sposobu ich popełniania. W dodatku z liberalnego czy libertariańskiego punktu widzenia kwestia samobójstw jest i tak bez znaczenia – ograniczanie prawa do posiadania broni tylko po to, aby zapobiec samobójstwom, nie leży w kompetencjach liberalnego państwa, nawet jeśli takie rozwiązanie byłoby skuteczne. Wątpliwości budzi też fakt, iż taka polityka naruszałaby prawa właścicieli broni (zarówno samobójczej mniejszości, jak i niesamobójczej większości), nie chroniąc praw nikogo innego.
W każdym razie dane dotyczące wskaźników "American Population" (czarna linia) oraz "Number of Firearm-Related Deaths" (czerwona i niebieska linia) zostały zaczerpnięte ze strony CDC (Centrum Chorób Zakaźnych), które całą swoją bazę opiera na statystykach pochodzących z United States Census Bureau (federalny urząd zajmujący się spisem ludności US); dane dotyczące przyrostu jednostek broni w prywatnych rękach ("Number of Firearms", fioletowa linia) pochodzą kolejno:
– dla roku 2003 (który na wykresie oznaczony został dużym fioletowym kółkiem) z ankiety przeprowadzonej przez Small Arms;
– dla okresu po 2003 roku z bazy należącej do ATF, czyli federalnego Biura ds. Alkoholu, Tytoniu, Broni Palnej oraz Materiałów Wybuchowych, oraz z corocznego dokumentu o nazwie Explosives Annual Firearms Manufacturers and Export Report;
– dla przedziału 1997-2002 z bazy ATF;
– dla lat 1981-1996 z Shooting Industry Magazine's US;
Autor podkreśla, że niemożliwe jest zdobycie wiarygodnych danych na temat liczby jednostek broni palnej w Ameryce. Co innego podaje ATF, co innego linkowany "Raport 1997", jeszcze co innego ankiety Small Arms. Liczby zamieszczone na wykresie zostały zatem uśrednione (autor pisze, że poszedł na "łaskawy kompromis" ze zwolennikami kontroli).
Wnioski: liczba ludności oraz liczba jednostek broni palnej w Ameryce w okresie obejmującym ostatnie 30 lat wyraźnie rosły, przy czym liczba jednostek broni rosła nieznacznie szybciej niż liczba populacji. Z drugiej strony, liczba zgonów powiązanych z bronią palną spadała i to dość dramatycznie począwszy od roku 1990. Mniej więcej od roku 2000 liczba ta bardzo powoli wzrastała, ale w tempie mniej więcej proporcjonalnym do przyrostu populacji, z kolei w 2009 roku nastąpiło zahamowanie tendencji zwyżkowej i spadek liczby zabitych.
Najważniejsze: wykres wyraźnie pokazuje – nawet z uwzględnieniem samobójstw i wypadków – że hipoteza, jakoby więcej broni oznaczało więcej morderstw, jest historycznie i statystycznie fałszywa. Co więcej, w miarę napływania większej ilości danych i uwzględniania ich w analizie (patrz: zaktualizowany wykres z 10 sierpnia 2012 roku) korelacja między liczbą jednostek broni a liczba zgonów okazuje się być w coraz większym stopniu negatywna."